S2E8 - Christmas in July
3 years ago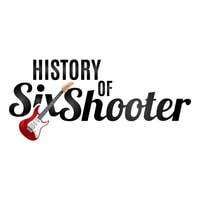 July 13: Dave is Beyond Excited
Dave sets up a system to listen to 3 radio stations at the same time. He is trying to catch songs that the band can add to their setlist(which is aging). Dave gets hosed as he calls in a request to a radio station. His voice gets played over the airwaves (but not his request). He ventures to Lentine's music to buy a microphone stand so John can sing backups. Last week the band had Lee attempt to sing. With some work, the band could pull off some harmonies. He finds some really great music that is getting a lot of air-play and sends it via voice-mail to the John and Kevin. He ends the night by buying two CD with tunes that the band wants to do. He practices his guitar and breaks in the new (used) volume pedal.
July 17: Kevin Closes the Deal
It seems like Christmas Eve at work. John, Kevin and Dave are wondering if Santa will put a paying gig in their stocking. Kevin makes numerous trips trying to catch Chuck. He finally does, and the band celebrates Christmas in July as Santa delivers a weekend gig at Cappy's. Yes, Six Shooter will retake the stage at Cappy's Pub in Louisville Friday, August 2 and Saturday, August 3. Dave is gone from excited to spastic. The band realizes they all need to move the "Six Shooter Project" up the priority scales in their lives. This date is much sooner than expected and the band has been caught with their pants drooping. The only way to catch up is to practice whenever possible. If we stick to Tuesday only practices, it means only practicing two times before playing out. We also need to produce some tapes of tunes to play between sets, and some lights. It's a tall order to fill, and we need to keep productive.
July 20: July Practice
The band scrambles to put together a Saturday practice. John, Kevin, and Dave work together while waiting for Lee. They go over and over some rough spots.
With Lee on his drummer throne around 5:30, the band launches into sets three, and two. They make sure to correct any spots that need correcting. It's one of the most productive practices we've had. The practicing that has been happening behind the scenes is starting to pay off. The band launches into set one. A few changes are made to the lineup.
Along the way a few songs get dusted off, and I feel we're pretty focused on plowing through the songs. We will always dick off too much during practice. However, this was about as productive as Six Shooter gets. We make some good progress and lay the groundwork for Tuesday. Practice is ended so a slightly miffed Maria can go to a food festival.
John and Dave go to KFC for dinner only to find that IT NO LONGER EXISTS!! The two venture over to John's and duplicate tapes.
July 25: Let there Be Light
After finding out that Cappy's Pub has zero in terms of lighting, John and Dave decide they better act now to ensure that some type of lighting is present for the gig next week. They go to Stambaugh's and Big Lots and purchase colored floodlights and sockets. They then return to John's house to wire the lights together. The band gets a boost when Dave gets the light-board his old band "Assault" use to use over 15 years ago. Fourteen out of 16 switches work on the board. The band currently has 4 lights now. This may not be enough. Tuesday is the last practice before the gig. Pressure is mounting. Kevin has put a radio in his new (used ) car, and is practicing like a mad man. Dave has made some tapes to play in between sets. Meanwhile, everyone can hear the clock ticking away.
July 28: Kevin Throws Out His Back
After a night of dancing at Maria's brother's wedding, Kevin's back is a mess. After going to a chiropractor, Kevin finds out he has an enlarged disk in his back. The bottom line is he can't get out of bed. Bummer.
July 29: Dave Visit's Cappy's
With Kevin gimped out, Dave runs some posters announcing Six Shooter's appearance to the bar. Dave sees the band's name on the marquee. Thank God Chuck got it right (no Six ShooterS). He ventures up to the stage and sees that there are some normal lights on the front of the stage. Dave also finds out that the ceiling of the stage is about 2 inches higher than his head. Kevin is improving, but still very stiff.
July 30: One Last Practice
The boys get together to work out a few rough spots. We sound pretty good. Even songs like "Aint Goin Down Till the Sun Comes Up" sound good. We're as ready as we're going to be. John brings the lights and wedges them into the speaker cabinets. We fire them up, and find it doesn't look too bad. One thing is obvious-these lights throw off enough heat to fry an egg. Dave will probably get a tan during the first set. Another good note is Kevin is able to stand now-hooray!!! He is still in quite a bit of pain. The band is crossing their fingers, toes, eyes, and anything else they can find in hopes that Kevin will heal up quickly.
July 31: Dave and John Take a long Lunch
John ventures into Dave's office (climbing over mountains of paper). Dave talks John into going to the "Musician's Bargain Basement" in Kenmore to look at a soundboard the band discussed last night. Dave is pretty sure that they can get back in an hour.
The duo flies through White Castle on the way and decides to try the new "Greasy Bastard" sandwich. This takes a little longer than planned.
Upon arriving at the basement, they check out the board. The duo is assisted by Fred. Fred has the worst toupee in the world, and Dave is slightly afraid of him. The board is a 12 channel mixer by Ross. It's in fair shape (in need of a good cleaning-lots of static). John thinks it's salvageable, and they pick it up for $299. This should make setting up and tearing down about 200% easier. John has a fun project tonight, and a date with some contact cleaner.
Unfortunately, they have about 7 minutes to get back to Canton, and Dave needs to stop for gas. Ooops. Being the swell employees they are, they figure on working a little over tonight.