S2E5 - Who Didn't See That Coming
3 years ago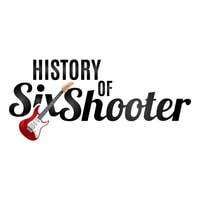 Jan 17: John's Opinion Regarding Beth and Dan
John remains level-headed, while Dave and Kevin are ready to jump in head first. John did have a good time. However, John also points out the true test will be next Tuesday when the duo has had a chance to learn some of the material. The band agrees.
Jan 20 Dave Does Preliminary Work On The Demo Tape.
Dave uses the "magic drummer" to match the tempo of, Pickup Man, Anymore, and Fast as You. These "click tracks" will later have each person's part added to them. Eventually, the drum part will be erased by whoever is playing drums.
Jan 25: Beth has an Anxiety attack
Convinced that she has to know every one of the first five songs note for note, Beth is close to having a heart attack. She announces at the beginning of the practice that she didn't have much time practice, and not to expect too much. After playing one song she announces that "She's not ready for this, and she thinks she's over her head."
Somewhere in there she almost quit. Somewhere in there, she ended up in limbo. Dan did not have the tape during the week, so he did not improve much. John was sure to point out any variance in the meter. The practice was taped. It sounds horrible due to the tape deck it is recorded on. Listening to the tape there were some meter problems, but we should wait till Dan has a chance to actually learn the tunes.
Dave premiere's a new effects set up. It's all his effects in one box. Dave spends much of the practice trying to tweak his tone. He needs to sell his old effects to justify buying this new set up.
The band will continue on trying to learn a few tunes a week. This practice was missing a tape to reference to (which will be remedied next week). We need to make the practices very productive. I'm not sure anyone is sure exactly what Beth's status is, there is quite an amount of things that are "up in the air."
Jan 30: Dan Improves while Beth?????
The group meets again. They go through the usual set. Dan's meter has improved drastically. It's obvious he has had a chance to listen to the songs. He even picks up the intro. to Mercury Blues very quickly. As obvious as it is that Dan is into it, Beth seems bored. This is not such a negative thing, it is just that she has a LOT of things going on with the wedding coming up. She again announces that she is not "committed" to the project. She also states that if we want to bring in another keyboardist she would not be offended. The band leaves it at that. The plan is to see if her decision changes Dan's position, and hopefully get his full commitment next week. It was a very positive practice even though we did do a lot of "screwing around" with tunes. The practice was actually over by 9:00.
February 5th: And then There Were Three-Again
Beth calls Kevin and lets him know she needs to talk to him, "Before the next practice." This added with last weeks comment of, "We need to talk a few things over," leads Dave to think that they were both leaving the group. Later that day when Dave sat down to talk to Beth, she informed him that he was right. Between getting married, working long hours, and an hour drive home after practice leads to Beth and Dan deciding to bow out of the project. Beth apologized, and then she apologized again. When she was finished with that, she apologized. Dave explained that there were no hard feelings-honesty is always appreciated. She did say that Dan was disappointed since her bluegrass music was not as challenging as our style of country. At any rate, there was no use crying over spilled milk, and it was time to come up with a plan.
February 6th: Coming up with a Plan
The band puts down there instruments for a practice and focuses on how we are going to select our next drummer. After hours of brainstorming, an idea of having all prospects come the same evening (a "cattle call") and judge them accordingly. It's more of a business approach, but it may create a clearer picture of what we want. We decide to use the "mini-merchant" instead of the Repository. Dave will also make some flyers to place in local music stores.
Feb 9: Mark Expresses an Interest.
A guy from the warehouse happens to stop Dave in the hall and says, "I hear you have a studio." Dave explains that yes he does. Mark PLAYS DRUMS! He says he listens to all types of music. He didn't seem too thrilled with the idea of playing country but did say he'd like to come over and hear us. At this point, what the fuck.
Feb. 15: Mark's 'A' for Attitude Performance
Mark comes over for a special Thursday practice. Mark's attitude is awesome. He's very eager to learn, really, really, REALLY, wants to play out. He has listened to country music for years (a few years ago), and thinks he could give it a try. His meter is rock solid. He's been playing for about a year and a half. His philosophy is "less is more." This is great as Jesse's philosophy was always "more is not enough." Unfortunately, the band feels after hearing Mark play that he needs a little more time on the vine. He's a good drummer, but he needs a little more confidence in his playing to add that certain polish. The whole process has left the band a little bummed. We were all hoping that he would be what we're looking for.
Now we are looking at a future filled with zero prospects. The only bite we received from the add placed in the Canton Repository was from a guitar player. HELLO? Did the add say guitar player?. The whole depressing saga has Dave secretly wondering if we may live to regret firing Jesse.